TITAN 40/20
The firewood processor TITAN 40/20 premium is built for processing larger quantities of firewood is a compact, reliable and mobile solution. Logs with a diameter of ø 40 cm are cut with WIDIA - TCT saw blade and split. Splitting force is 20 t.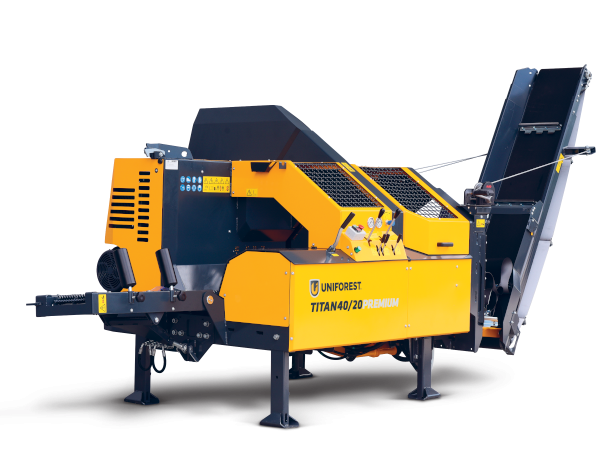 Cuts with a WIDIA – TCT circular saw
ECO FRIENDLY
Mechanical-hydraulic control
Easy maintenance with low costs
Environmentally friendly firewood processor TITAN 40/20 premium is cutting logs with WIDIA circular saw from cemented carbide resilient to foreign materials that cuts logs in the shortest time possible. Furthermore, it requires no lubrication with oil that could be dispersed in the environment. Because of completely mechanical operations, the firewood processor can also be used in more demanding conditions. The drive is possible via PTO, electric motor or a combination of both.
---
Common Features of TITAN firewood processors
CARBIDE TIPPED CIRCULAR SAW
Thanks to its resilience to foreign materials in the wood and the shape of its teeth, the cemented carbide circular saw will cut through the log with an incredible speed. The movement of the circular saw, including the adjustment of the cutting speed, is hydraulically controlled.
ECO FRIENDLY
The circular saw requires no lubrication with oil which could be dispersed in the environment, so there is no risk of environmental pollution.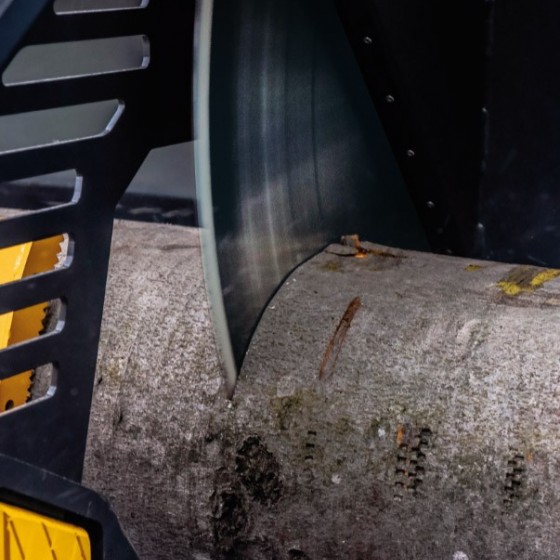 OPTIONAL IMPLEMENTATION
Category II and III linkage.
Electro drive (15 kW).
THE BASIC VERSION OF THE MACHINE
drive through PTO (tractor drive)
without chassis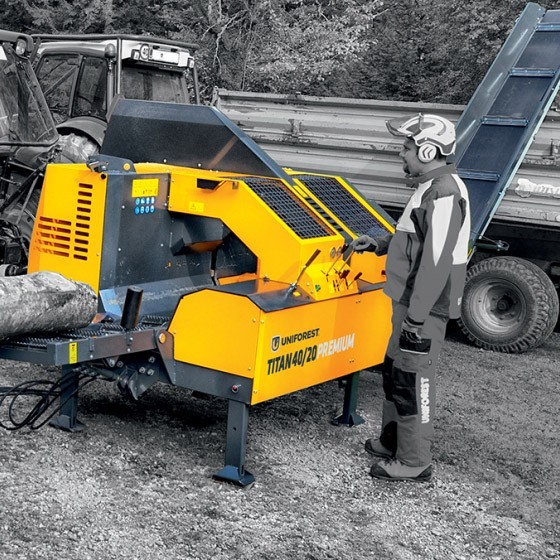 DRIVEN IN-FEED ROLLERS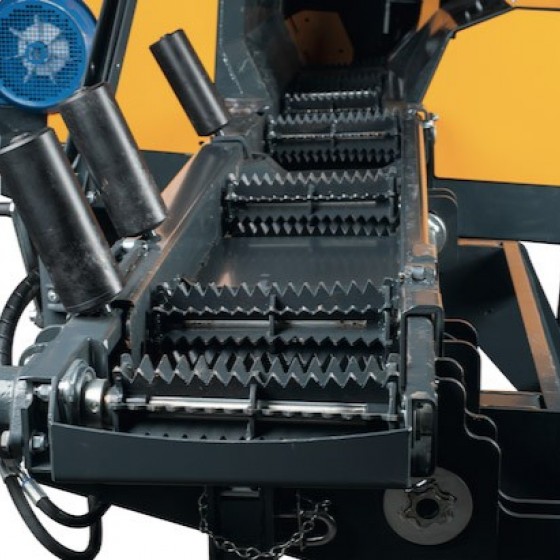 PRESSURE FILTER
A pressure filter with a clogging indicator prevents dirt from entering the control valve. The clogging indicator on the filter indicates whether it has a proper flow (colored green) or is clogged (colored red) and needs to be replaced.
HYDRAULIC CONTROL
The hydraulic gauges show the system pressure of the auxiliary functions and the splitting pressure.
On/off switch and emergency stop switch in case of electric motor operation.
Conveyor belt speed control.
Operation of hydraulic control levers.
Splitting speed setting.
Due to these properties, the processor can be used even in more demanding conditions, and its maintenance is easy.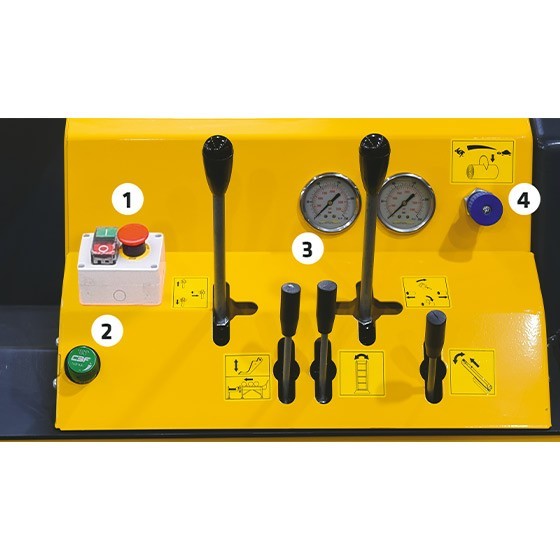 ---
LOG DECK
Log decks are available in two or four meter-long versions. Logs are loaded with a chain and spiked rollers – rolling instead of sliding logs.
---
Video Gallery
Watch the video of Titan 40/20 premium
TITAN 40/20 premium with BOOMSPEED
Australian Manager, Cameron Moir, talking about importing Uniforest
Firewood processor 40/20 operating in Australia
---
Firewood Processors Catalogue
TITAN 40/20 PREMIUM
LOG DECK
---
---
Titan 40/20 Premium Gallery